DRONE MAPPING - AERIAL VEGETATION MAPPING
Normalized Difference Vegetation Index (NDVI) Imaging
NDVI compares Near Infrared and Red light. It is great for measuring healthy, green vegetation over a wide range of conditions. We have equipped our drones with a multispectral IR sensor to efficiently capture this data in combination with normal RGB bands.
NDVI is a an index that describes the difference between visible and near-infrared reflectance of vegetation cover and can be used to estimate the density of green on an area of land.
UAV Ontario provides vegetative indexing via aerial surveying to gather information pertaining to plant population, disease, flowering, pest detection, plant height and condition.
Conservation Areas: We provide mapping in remote areas and are wilderness equiped. Our maps can provide your organization with information on trail status, water levels and invasive species(ie. phragmites, water soldier etc.).
Golf Courses: Beyond our ability to provide orhtomosiac photos for course maps. We can also provide information on plant and turf health to enable you better manage your maintenance, watering, fertilization and pest control.
Land Trusts: We can provide mapping to allow stakeholders to assess plant health, tree inventory, water levels and more.
Farms/Agriculture: We can map your fields and/or crops to help you assess plant health and drainage to pro-actively address any issues and ensure your maximum yield.
RGB Orthophoto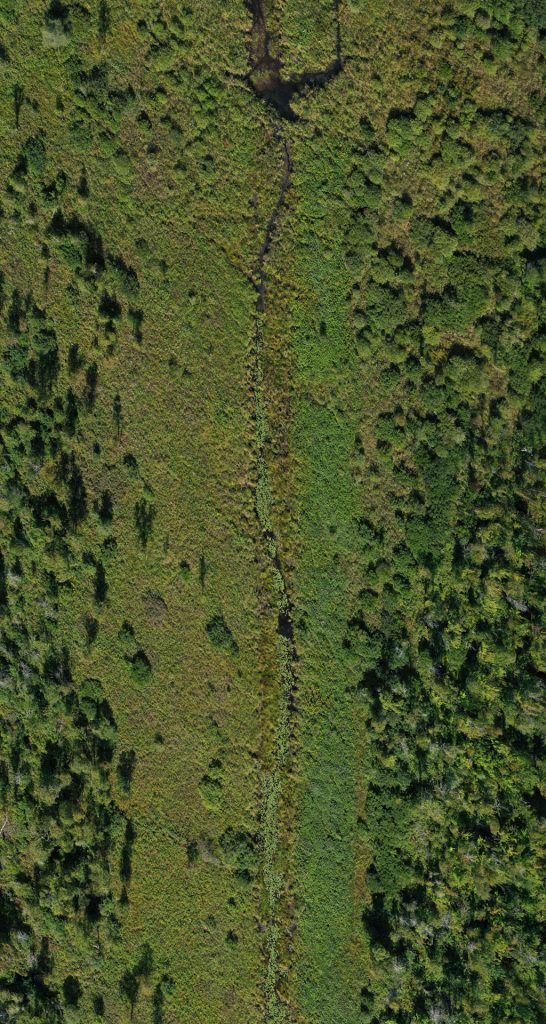 NIR Orthophoto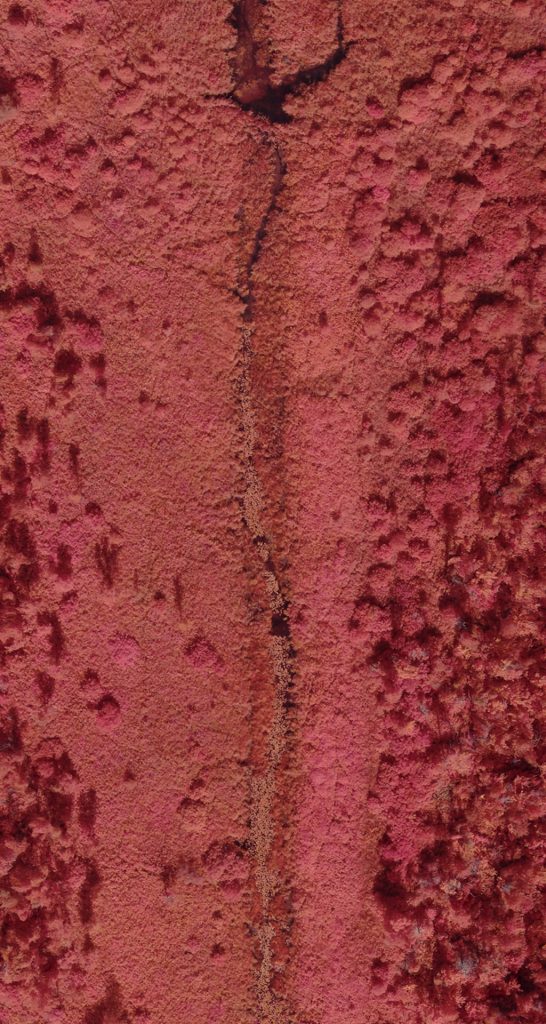 NDVI Orthophoto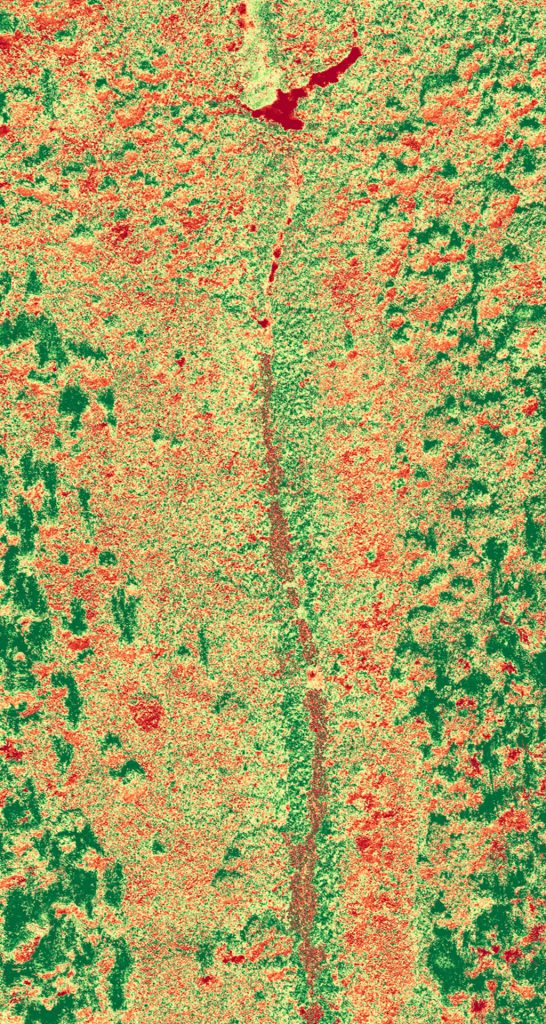 Case Study - Luther Marsh
Grand Valley, Ontario
UAV Ontario was selected to provide RGB, NIR and NDVI vegetation models for Luther Marsh to the Grand River Conservation Authority. We surveyed the property and marked several horizontal control points for our aerial map several hundred acres.
The resulting outputs were delivered as both raw data and orthomosaic photos for their environmental science team to disseminate the areas and abundance of invasive phragmites throughout the marsh, particularly in areas that were not easily accessible by land or water.